READ TUESDAY
December 9, 2014. It's like a Black Friday just for books, but the sale ends soon. (Reading this after the 9th? Still check out the catalog. The books list start and end dates, so you might still find some books on sale.)
Following is a brief sample of books on sale at Amazon and Smashwords, for example (e-books, print books, fiction, nonfiction, adults, children—you'll find nice variety). Toward the bottom of the post, you can find links to the full Read Tuesday catalog.
In fiction, there are several great deals on books in fantasy, romance, mystery, and other genres. For example, Charles E. Yallowitz's Legends of Windemere series has the first book FREE and the remaining books are 99 cents (reg. $2.99). You could get the whole series for $3.96 (save $9).
Or if you like zombie books, you can find a variety of these, too, such as M. Lauryl Lewis's Grace Lost (which is FREE on Read Tuesday).
How about something more mature? We have some books for mature audiences, too, such as Catskinner's Book by Misha Burnett.
If you're shopping for younger readers, we have children's books, too. For example, check out Adam's Gluten-Free Surprise by Debbie Simpson (or Hailey's Gluten-Free Surprise).
In between, we have teen books, such as Conor Kelly books by Ali Isaac.
We have more than just Kindle books. For example, Ashes to Ashes by Vanessa Finaughty includes a 50% discount code (UN37W) valid at Smashwords: http://www.smashwords.com/books/view/94113.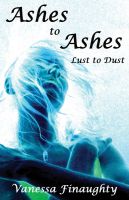 Prefer print books? We have great deals on those, too. First, you have a chance to get a free print book. Some are contests, like Goodreads giveaways that you can enter, while others are free review copies that authors are giving away. For example, you can enter a Goodreads giveaway for a chance to win a print edition of Bill Hiatt's Hidden Among Yourselves. (See the Read Tuesday catalog links below to find all the free print book options.)
Find discount codes up to 40% off print books at CreateSpace (an Amazon company). For example, all of Julie Harper is offering a 35% off discount code on all of her handwriting workbooks.
Shopping for gifts? Amazon's MatchBook may be just the thing for you. The Read Tuesday MatchBook offers allow you to buy the print book at Amazon and get the Kindle edition of the same book for FREE (buy the print edition first). See the Read Tuesday MatchBook catalog to see which books are participating in this. Why is this great for gifting? Because you can give the paperback edition as a gift and keep the Kindle edition for FREE for yourself. Better to give than to receive, but when you can do both for the same price, better yet! For example, find the Big Honey Dog Mysteries boxed set by H.Y. Hanna participating in MatchBook.
We even have great deals on boxed sets. For example, get 11 romance books (including 9 full-length novels) at 90% off, just 99 cents for the set with Heroes to Swoon For.
There are many more amazing deals than we can show in this post. Browse the Read Tuesday catalog.
Happy Read Tuesday. 🙂
READ TUESDAY CATALOG
Give the gift of reading this holiday season. Tuesday, December 9, 2014 (but check the end dates; if you're late to the party, you might still find some books on sale).
We have both print books and e-books participating. (Did you know that e-books can be gifted? Learn how here.)
Choose one of the following pages, depending on your interests:
(1) Kindle Deals
These Kindle e-books are on sale. Find several low-priced deals (even freebies). Find all the Kindle deals here:
https://readtuesday.com/countdown-deals
Specifically, if you want great deals on boxed sets, look here:
https://readtuesday.com/boxed-sets
How about Kindle freebies? Look here:
https://readtuesday.com/free-kindle-books
(2) Buy the Print Book, Get the Kindle Edition Free (Great Gift Option)
These books take advantage of Amazon's MatchBook tool, setting the MatchBook offer to free. First purchase the print edition at Amazon, then get the Kindle edition for free. Read the instructions at the top of this catalog (click the following link) to learn more (it includes pictures to help make sure that the MatchBook price will be free).
https://readtuesday.com/matchbook
(3) Smashwords Coupon Codes
Prefer to buy e-books at Smashwords? Check out these discount codes (up to 100% off).
https://readtuesday.com/smashwords
(4) Print Book Discount Codes (Paperbacks Make for Great Gifts)
These discount codes are valid at CreateSpace (an Amazon company, though the codes don't work at Amazon, only at CreateSpace). Find discounts up to 40% off. The per-book shipping charges are more economical if you purchase multiple books (be sure to apply each discount code and check that the savings are applied to all of the books).
https://readtuesday.com/createspace
(5) Free Print Books
This includes two kinds of free print books. Some are Goodreads Giveaway contests that you can enter. Others are free review copies that authors have available (contact the author at the link provided to learn more).
https://readtuesday.com/free-print-books
Meet Some of the Authors
https://readtuesday.com/meet-the-authors
DON'T MISS OUT!
Follow the Read Tuesday blog, or follow us at Twitter or Facebook to keep up with future Read Tuesday opportunities. We'll highlight occasional deals during the year, and have another big (bigger!) Read Tuesday event in 2015.
READ TUESDAY, DECEMBER 9, 2014
Give the gift of reading this holiday season.
Chris McMullen, founder of Read Tuesday
Follow Read Tuesday (@ReadTuesday) on Twitter
Like the Read Tuesday page at Facebook